Our Experience
Why we are the Heart of the College Area
Veteran barbers teaching & developing youth barbers.
Founded in 2013 by Master Barber Tony Ganaway, he built a family centered business with his lifetime friends & fellow Master Barbers. Each barber is certified & licensed by the State of San Diego & they all strive to display the Cuttn Edge level of Mastery!

Located by San Diego State, Dirty Birds & Howard Johnson, a great area of San Diego with budding businesses & a vibrant atmosphere.

Every haircut is unique, so we ensure that every experience is customized to find your best look. Specializing in everything from haircuts to designs, we guarantee that we will enhance your style & you will leave feeling great about the way you look.

Together they serve as an example of excellence in both business & leadership while providing a professional yet family friendly & cheerful ambiance. The Cuttn Edge!
Best Cuts in SD!

Need a design? We got you!

Helping you look your best!

Professional & Family Friendly
Our Barbers
Meet some of San Diego's Finest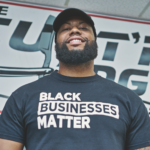 Tony G
Founder, Master Barber
Hi, my name is Tony ($aucy T.) I'm the Owner and Barber at the Cutt'n Edge Barbershop. I have been professionally barbering 10+ years and well experienced in all types and styles of hair.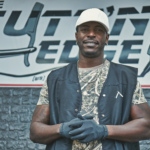 Ant Da Barburr
Master Barber
Cutting hair since 1993, this professional barber specializes in ALL modern haircuts and styles. With a passion for servicing the people this barber is guaranteed to satisfy your beautification needs! Instagram @antdabarburr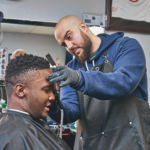 Cutting hair is my passion. Giving great customer service and seeing the client happy with self confidence to start their day is what I live for. Every person that sits in my chair becomes a life long friend.
Renard Watson
Master Barber
13 Years in Barbering. Specializing in hot towel shave , razor bump prevention, and some of the cleanest fades and razor line ups around.
Jerzy Chris
Master Barber
They call me Jersey because I moved to California from New Jersey. Originally from Queens New York, I bring a little east coast style into the barbershop. Able to cut any kind of texture hair, designs are also welcomed. Check out my instagram for haircuts and updates. Looking forward to provide you with a excellent customer service and a great haircut that will make your day.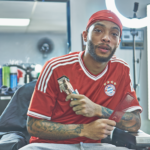 Jojo Miller
Master Barber
Buttery Season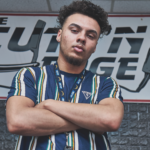 Christian
Barber in Training
Aka Csmoove
Are You Ready for the Cuttn Edge Experience?
Get the Cuttn Edge Experience